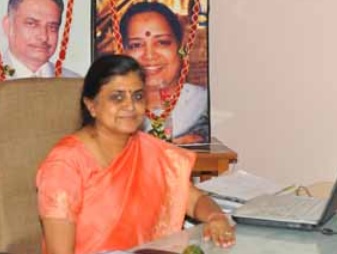 St. Stephen's School is an educational community committed to imparting a holistic education, enabling young minds to realize their true potential and to take their rightful place in society.
The pursuit of excellence has been the hallmark of the School since its inception. The students have always performed creditably at various competitive forums and at the Board Examinations. What is equally important is that the values of integrity and discipline, on which the School was founded, continue to be our key guiding principles.
The Staff at St. Stephen's is a closely knit fraternity of co-creators in the process of education. It is their constant endeavour to build empathy, social and environmental awareness, responsibility and leadership in our students, along with a respect for all faiths, so that they may embrace and celebrate diversity and change in an increasingly complex world.
The basis of all systems, social or political, rests upon the goodness of men. No nation is great or good because parliament enacts this or that, but that its men are great and good.

- Swami Vivekananda
The seeds of greatness and goodness sown by our Founder, Late Shri Gilroy Martins, a farsighted, visionary educationist, continue to find expression each day.

Bharti Tolumbia
St. Stephen's School, Ajmer
tolumbia.b@ststephensajmer.com
Ms. B.Tolumbia, Director, had her schooling at Sophia Senior Secondary School, Ajmer. She graduated from Sophia Girls' College, Ajmer (B.Sc.) and took a Masters Degree in Chemistry from Government College, Ajmer. She pursued a career in teaching after completing her Bachelor of Education from Kota Open University. Ms Tolumbia had been the Principal of the School from 2001 to 2022.